Association of Taxation Technicians (ATT) training offers a thorough understanding of the basic UK tax system. This entry-level qualification equips you to provide tax advice and services to the self-employed (sole-traders, as well as work in rewarding areas such as industry, commerce and the public sector. ATT is also a useful stepping stone to the next level and Chartered Tax Advisor (CTA) status.
Grant Thornton
Grant Thornton want its students to become rounded tax advisers and supports the ATT qualification for the breadth of knowledge that it provides to our students and the excellent foundation it provides for the CTA qualification.
The ATT is not a qualification for qualification's sake.The knowledge gained through their studies ensures our students quickly become valued assets to Grant Thornton and our clients.
The qualification has also been undertaken by people in different parts of the business, for example Financial Planning, who require a good understanding of the UK tax system.
The training is delivered by Kaplan Financial and is undertaken at our residential training centre, Bradenham Manor,near High Wycombe.
Johnston Carmichael
Ryan Diplexcito, director, Perth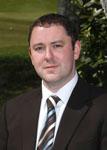 I joined Johnston Carmichael in May 2006 as a Senior Client Relationship Manager and in 2007 I started studying for my ATT qualification. Studying for the ATT qualification was very beneficial to me as my learning was directly applicable to my work.
During the time I was studying I was promoted to Director within the firm and I feel that this is partly down to the new skills I learned and the dedication shown to improving myself.
Iain Abernethy, Learning and Development Director - April 2010.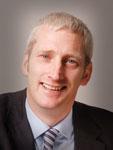 Johnston Carmichael supports and will continue to support staff following the Association of Taxation Technician qualification. The structure of the qualification is such that it allows a flexible approach to study and can therefore more readily be tackled whilst managing the demands of work and home life.
In our experience students demonstrating sufficient levels of commitment to succeed with ATT will do just that. We view the ATT as a valuable qualification that develops the commercial awareness, confidence and technical ability of our client facing staff.