The Portfolio of Evidence will contain your best work, the required amount of evidence and a Reflective Statement covering what the apprentice has done, how and why they have done it and reflect on anything they would have done differently or have learned through the process.
Summary of roles and responsibilities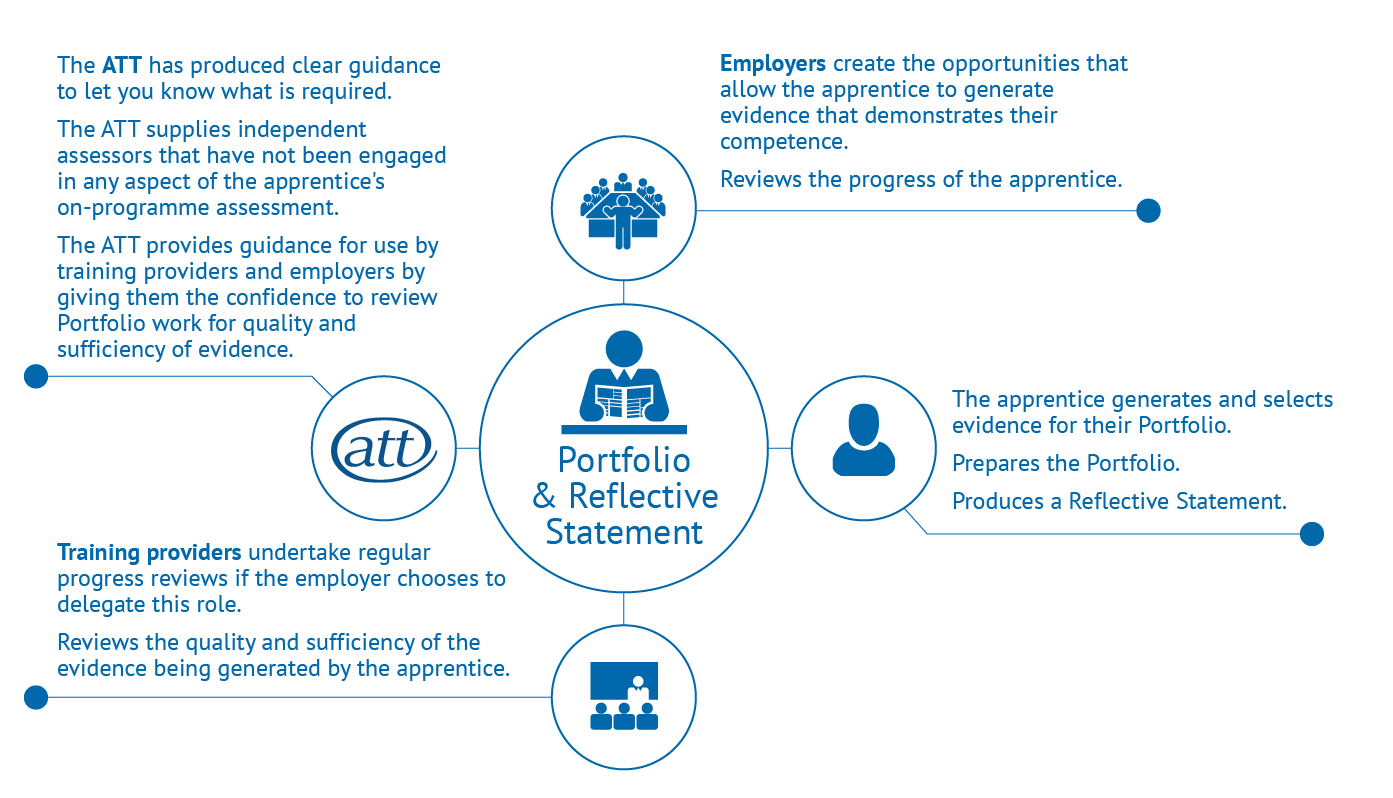 What is a Reflective Statement as part of the Portfolio of evidence?
The Reflective Statement aspect of the Portfolio of Evidence can be produced as a written statement and will be assessed by our independent assessors. Other options are available if required, please contact us for more information.
What is it for?
The Reflective Statement is designed to cover what the apprentice has presented as evidence in their portfolio, and should address how and why they have done it. It must then add a personal appraisal and evaluation of the work, and how they might have done something differently and what they have learned as a result of producing the evidence.
Further guidance?
Please find the ATT's further guidance on the expectations of the Portfolio of Evidence and Reflective Statement here.  Please note that for your Portfolio there is a strict limit of 40 pages and any submission longer than this will be rejected without assessment, by being returned to you for resubmission.
It is important to ensure all sensitive information is redacted when submitting your Portfolio, otherwise this will lead to your grade being a Fail.  For more advice on redacting sensitive information, you can download our tips docoument here.  
Think you are ready to submit your Portfolio?
If you think you are ready to submit your Portfolio, please read our "Tips" document before you submit it.  This can be found here.