This apprenticeship standard is a new apprenticeship and replaces the Higher Apprenticeship in Professional Services framework.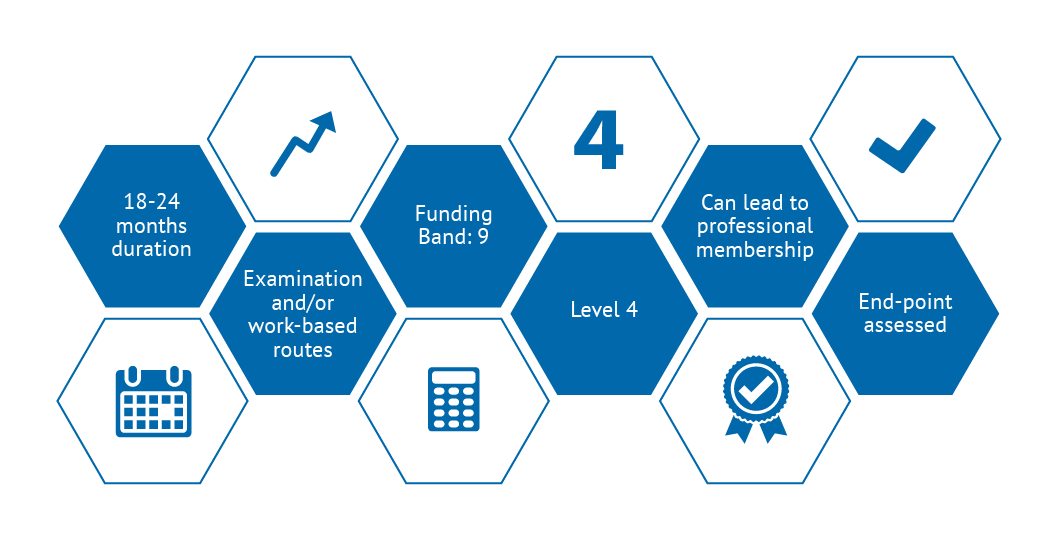 Overview of the apprentice journey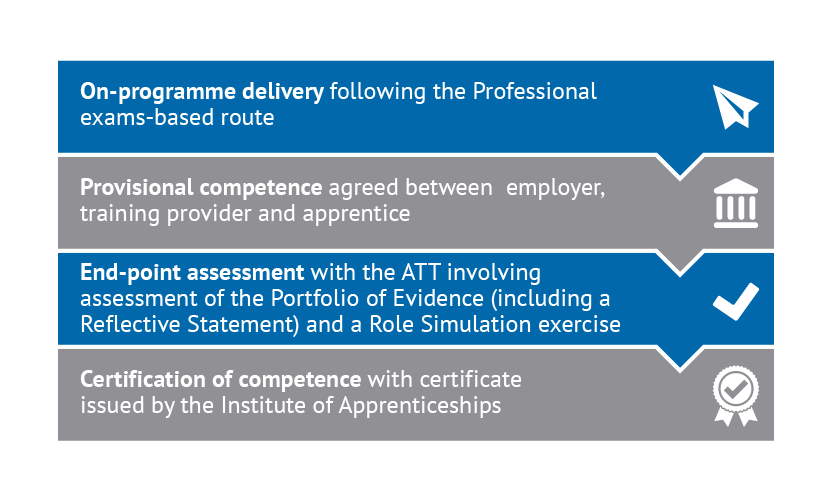 Choosing the right pathway for your on-programme delivery
To help with progression and professional membership, the ATT examinations are a route through the on-programme phase of the Apprenticeship. Apprentices following the examination route must take the ATT examinations at the appropriate points in their learning journey while on-programme. A work experience route may be available and for more information please education [at] att.org.uk (subject: Apprenticeships) (contact us).
All apprentices will need to have regular progress reviews and use Training Logs to capture the work done to date and to use in their Portfolio of Evidence. 
What to expect in the end-point assessment?
There are two parts to the end-point assessment for the Professional Taxation Technician Apprenticeship:
A Portfolio of Evidence demonstrating competence (including a Reflective Statement).  
Role Simulation which needs to be scored at 70% at least for a Pass, and 90% for a Distinction grade
The Portfolio of Evidence is drawn from practical experience in the workplace that demonstrates knowledge, skills and behaviours identified in the apprenticeship standard.
The Role Simulation will be based on a series of real-life business-related tasks designed to allow the apprentice to demonstrate their ability to tackle these tasks in the appropriate ways. A score of 90% or more will mean that the apprentice can gain a Distinction grade if the Portfolio of Evidence shows them to be competent.
You can find more information on the Portfolio of Evidence requirements and what we do to support the creation and assement of the Portfolio of Evidence here.
Further information on how we support and assess the Role Simulation aspect of the end-point assessment can be found here.